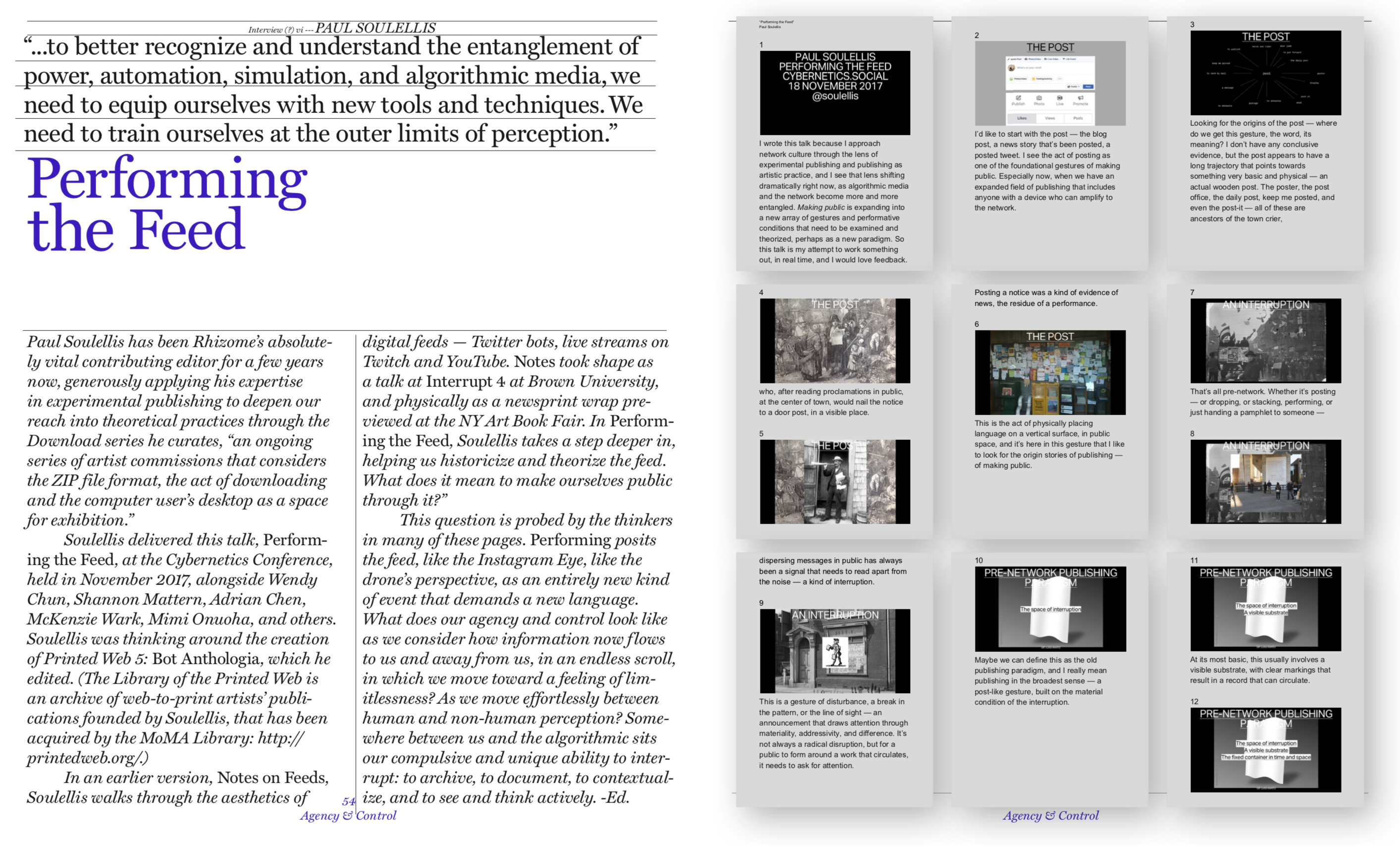 Rhizome Seven On Seven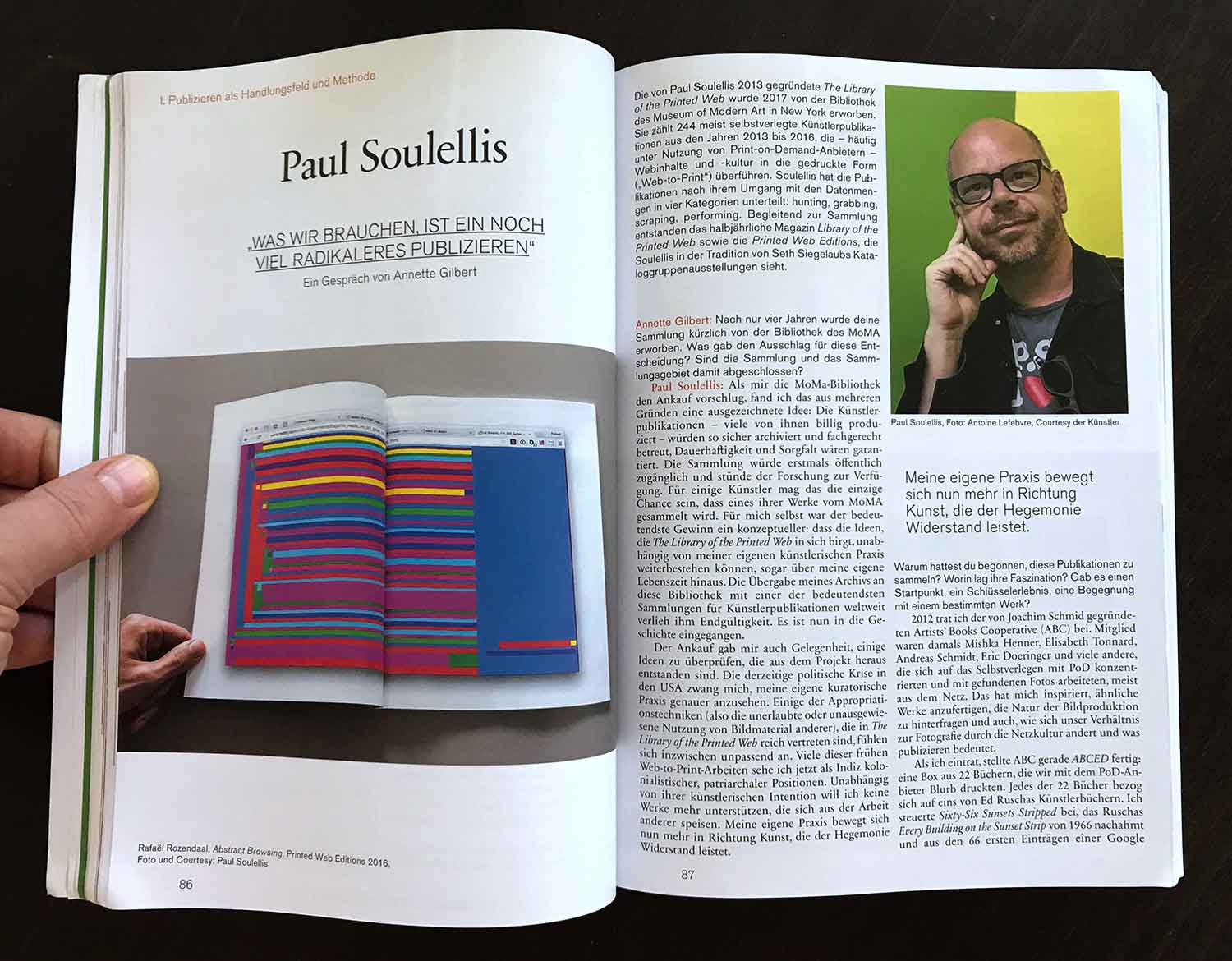 Kunstforum International
☡
"Rozendaal: The Path to Abstraction," text accompanying the presentation of into time.com as part of Net Art Anthology, Rhizome, Dec. 2017.

☡
"Performing the Feed," published in Rhizome's Special Seven on Seven 10th Anniversary Magazine, May 2018 / Delivered at The Cybernetics Conference, NYC, November 2017.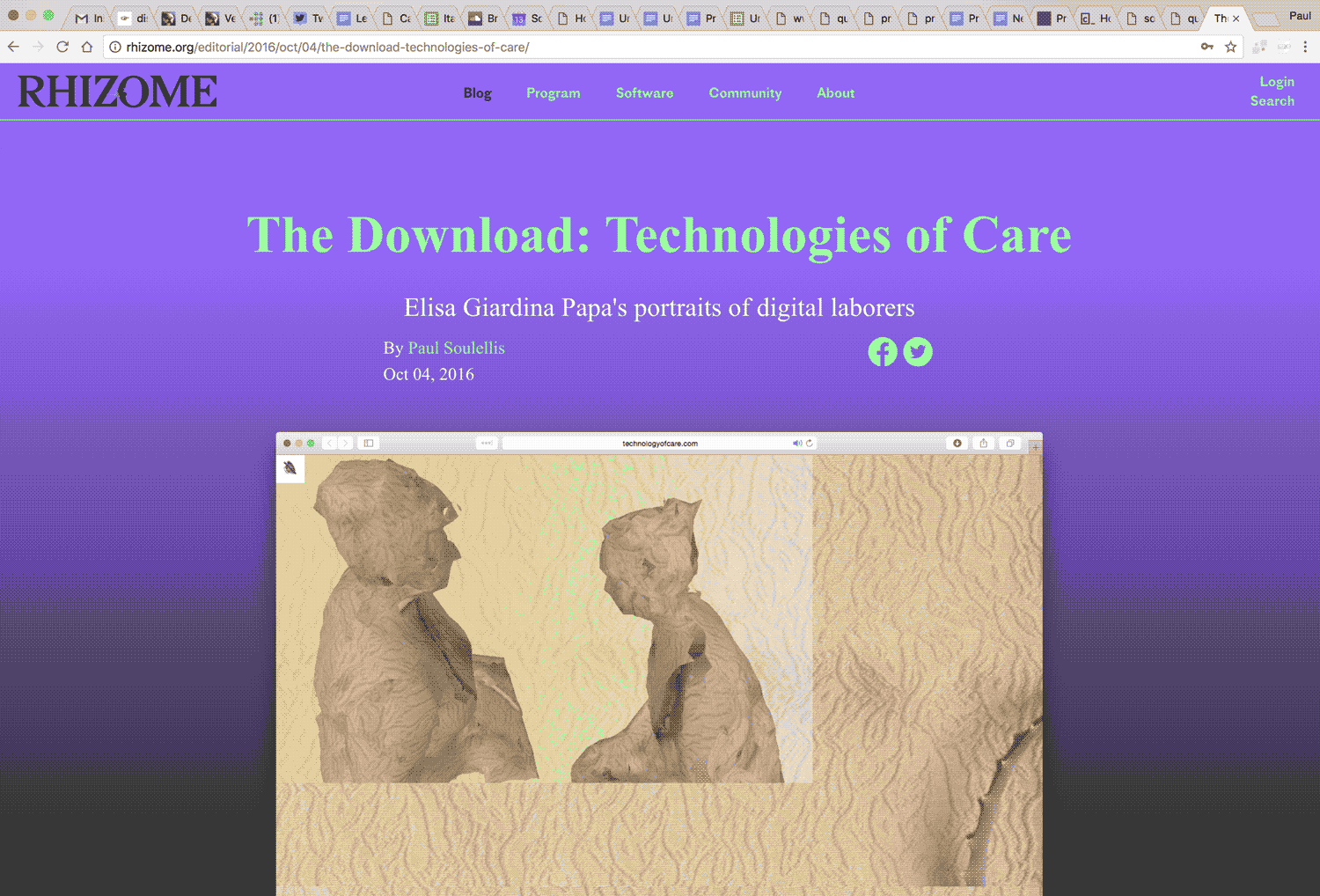 The Download
☡
"Merging with the Network," interview with Eva and Franco Mattes accompanying the presentation of Life Sharing as part of Net Art Anthology, Rhizome, Oct. 2017.

☡
"Occupying Plöger's Library," essay published in exhibition catalogue for Inherited Lies by Wolfgang Plöger, Konrad Fischer Galerie, Düsseldorf, 2017.

☡
"An improvisation," an 8-page work for White Zinfadel magazine, with the John Cage Trust, May 2017.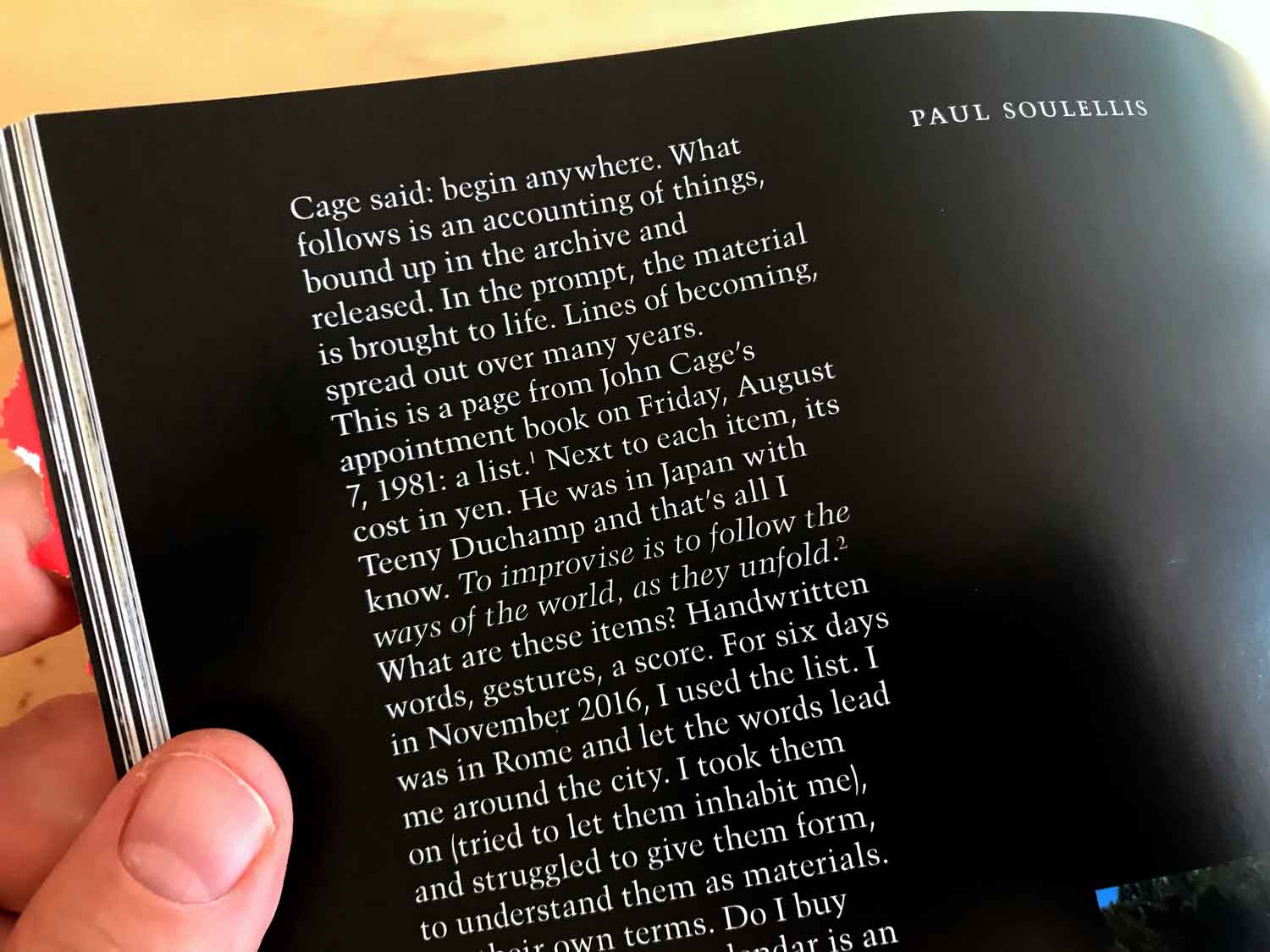 White Zinfandel
☡
"Notes on Feeds" (PDF, text only), talk delivered at Interrupt 4, Brown University, April 28, 2017.

☡
"The Download 6: A Desktop Lamentation," Rhizome, Sept. 2017.
Konrad Fischer Galerie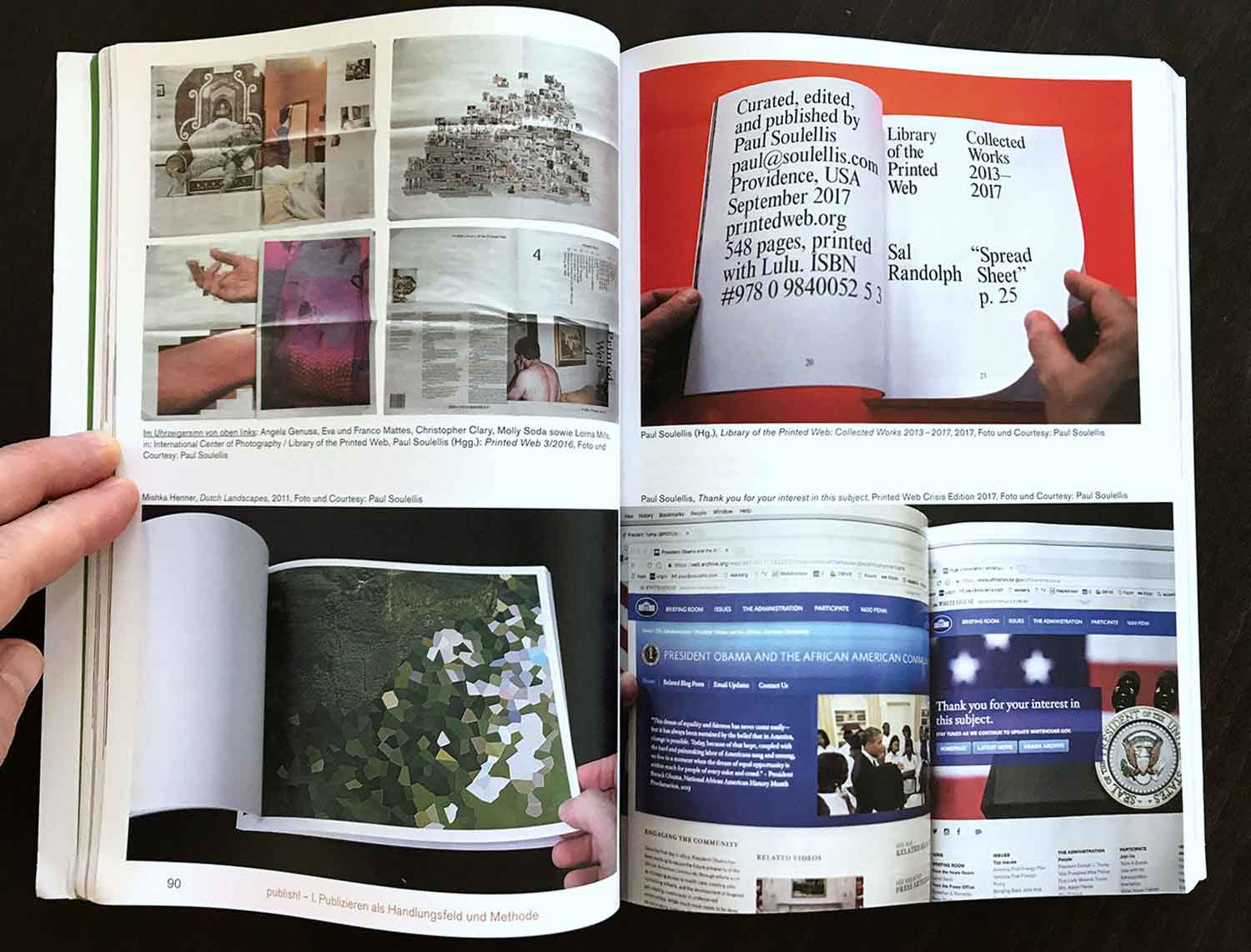 Kunstforum International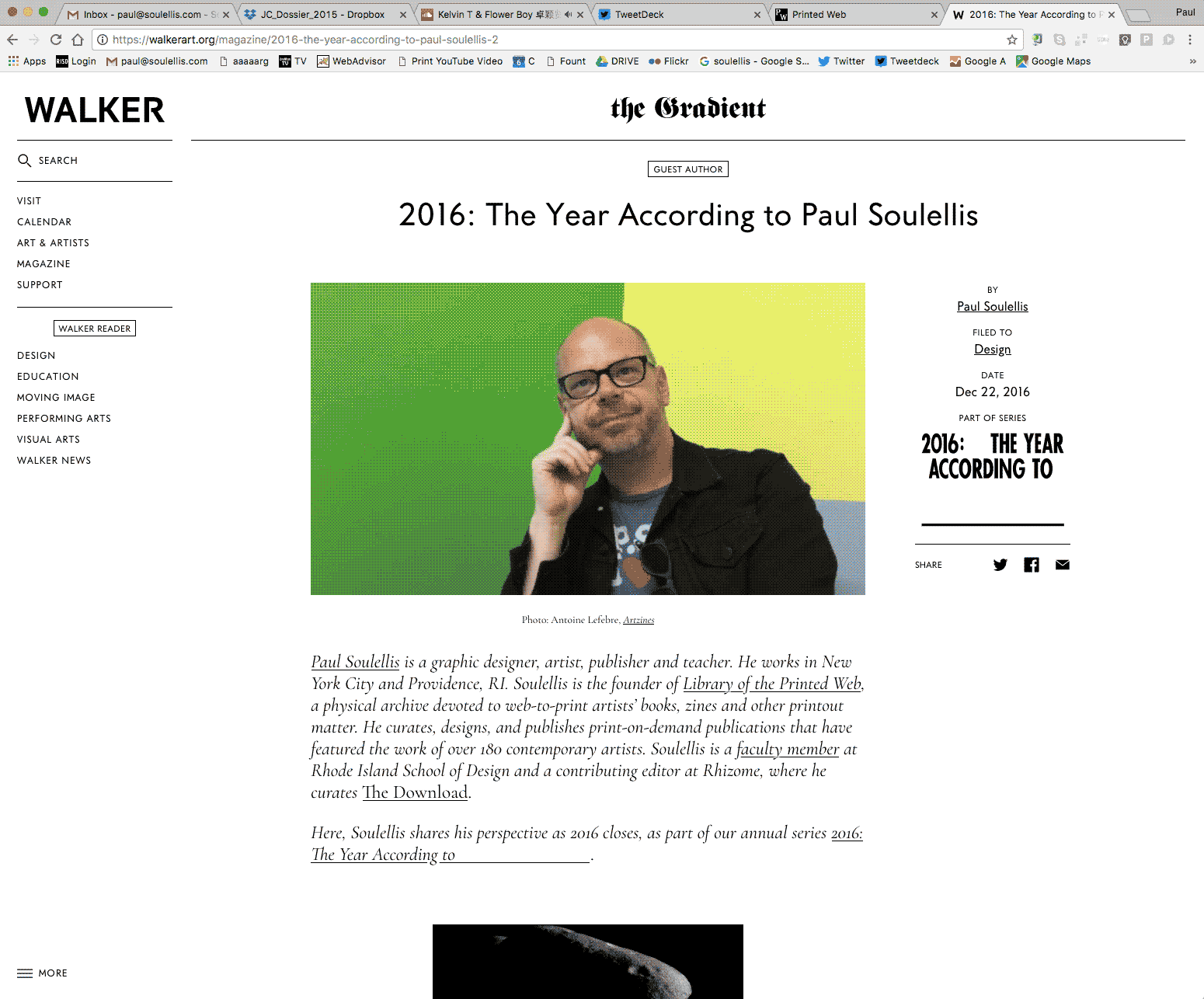 Walker Art Center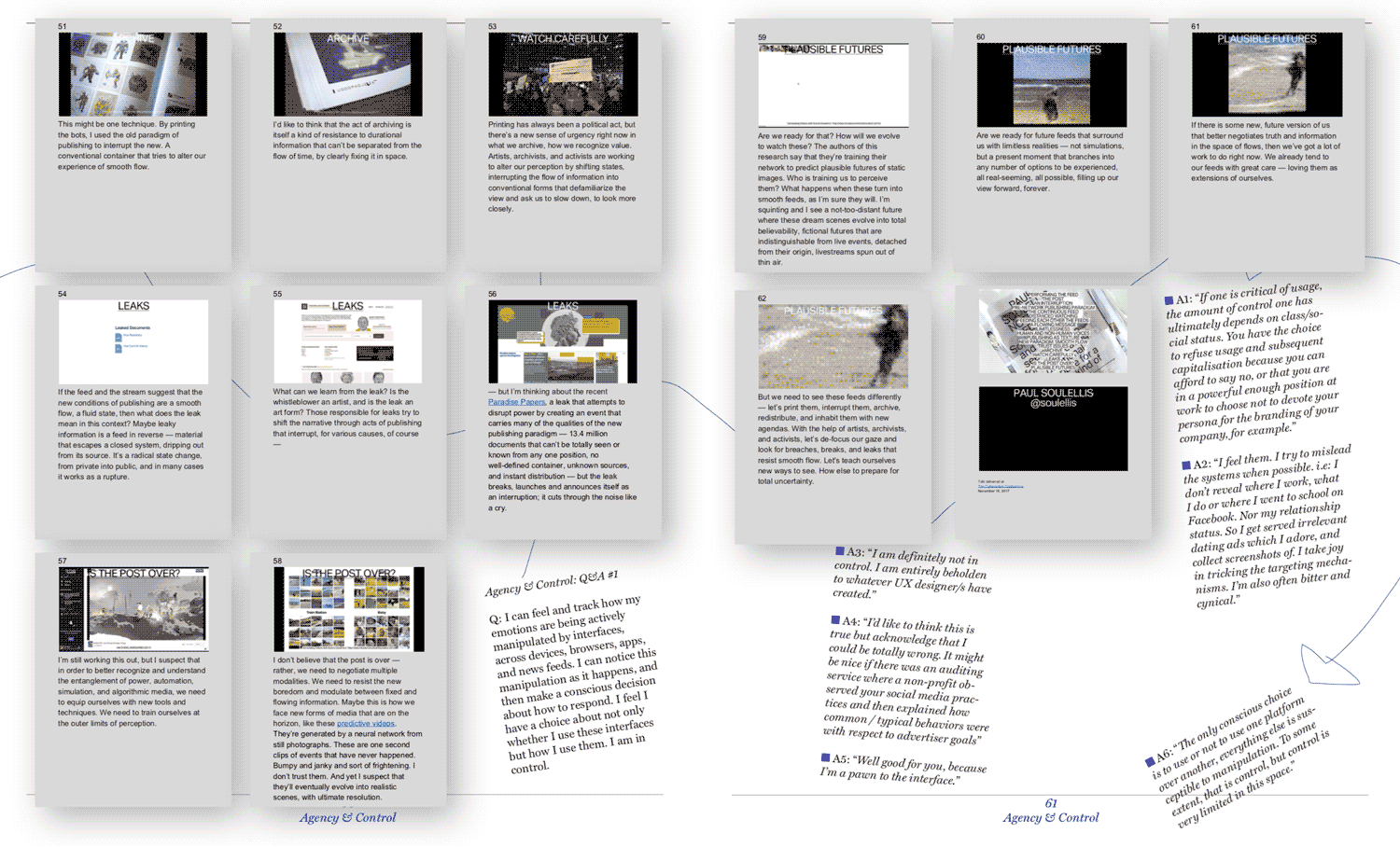 Rhizome Seven On Seven