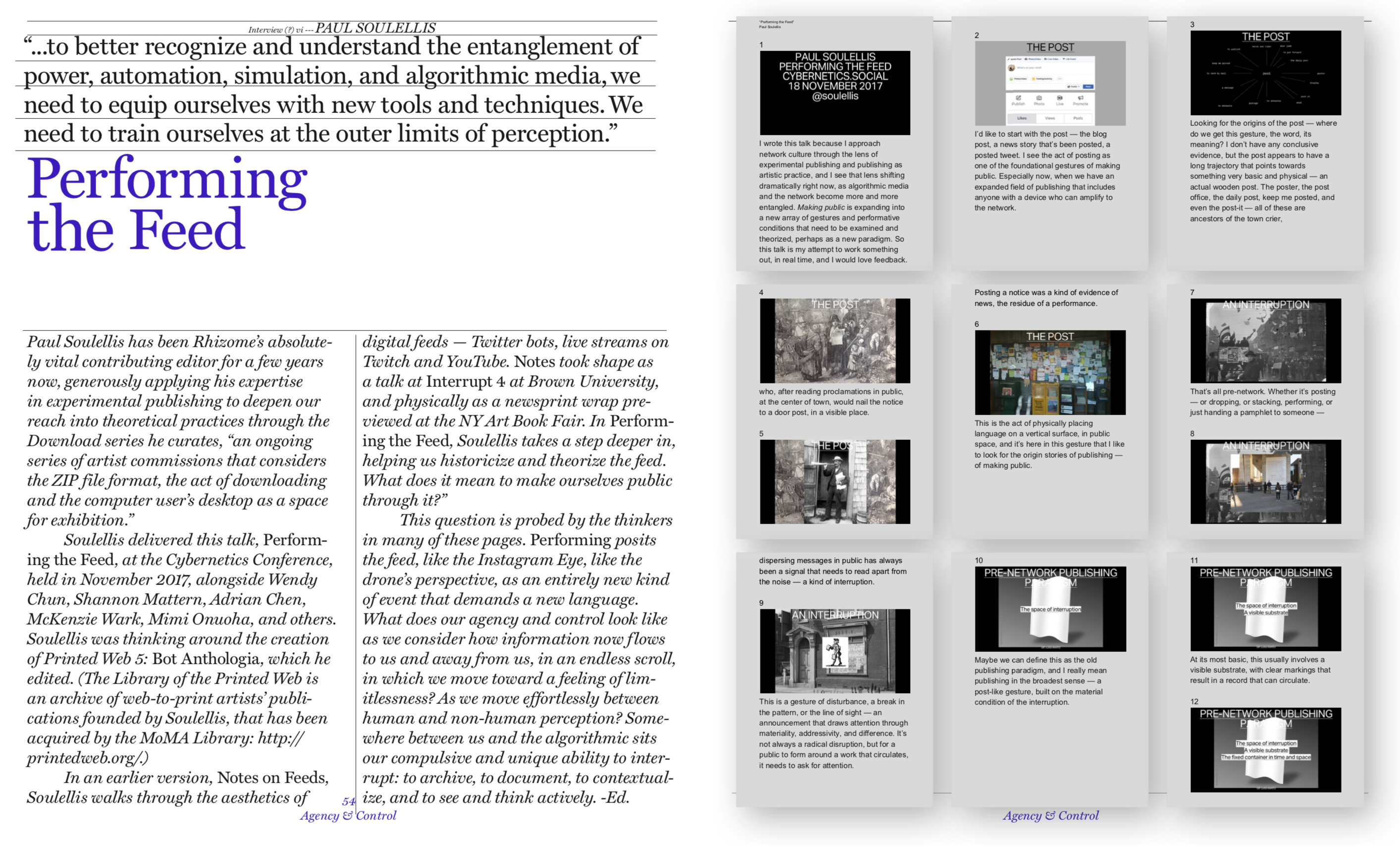 Rhizome Seven On Seven
☡
"At Home in the Archive" has been published in QUEERING THE COLLECTION, (Be Oakley, Christopher Clary, Patricia Silva, Emily Dunne, editors) GenderFail / International Center of Photography, March 2019

☡
"The Post As Medium" has been published in The Art Happens Here: Net Art Anthology, Rhizome / New Museum, April 2019

☡
"QUEER.ARCHIVE.WORK 2 (1923 INTERNET ARCHIVE EDITION)," published by the Internet Archive, January 2019

☡
"Paul Soulellis turns the internet into tangible art," interview in Document Journal, December 17, 2018

☡
"Publishing as practice as resistance." Different versions of the talk have been delivered at the Boston Art Book Fair (10/13/18), Boston University (11/13/18), California College of the Arts (1/24/19), Parsons School of Design (3/25/19) and Stevens Institute of Technology (3/26/19).

☡
"Publishing Needs to Get More Radical," A conversation with Annette Gilbert in Kunstforum International, Germany. Sept, 2018.

☡
"Urgent Archives," essay published in Public, Private, Secret: On Photography and the Configuration of the Self, Charlotte Cotton, ed., co-published by Aperture and ICP, 2018. Also appears in Library of the Printed Web: Collected Works, 2013–2017, published by Paul Soulellis, 2017.

☡
"Search, Compile, Publish." Originally delivered as a talk at The Book Affair, Venice, Italy, May 2013. Self-published as a newsprint broadsheet, edition of 500, distributed for free at the NY Art Book Fair, September 2013. 2016 update delivered as a talk at Miss Read, Berlin, June 2016. Included in Publishing Manifestos, edited by Michalis Pichler, May 2018, and published by MIT Press, March 2019.

☡
"Muddy Waters" appears in a special broadsheet on the occasion of Nicholas O'Brien's Treatment, the Plan for Rain at Knockdown Center, NYC, May 8–July 1, 2018.

☡
"Urgent Archives," Design Insights talk delivered at Walker Art Center, March 27, 2018.

☡
"Sanctuary," essay included in Safe, a pavillion curated by Christopher Clary for The Wrong Digital Art Biennial, January 2018.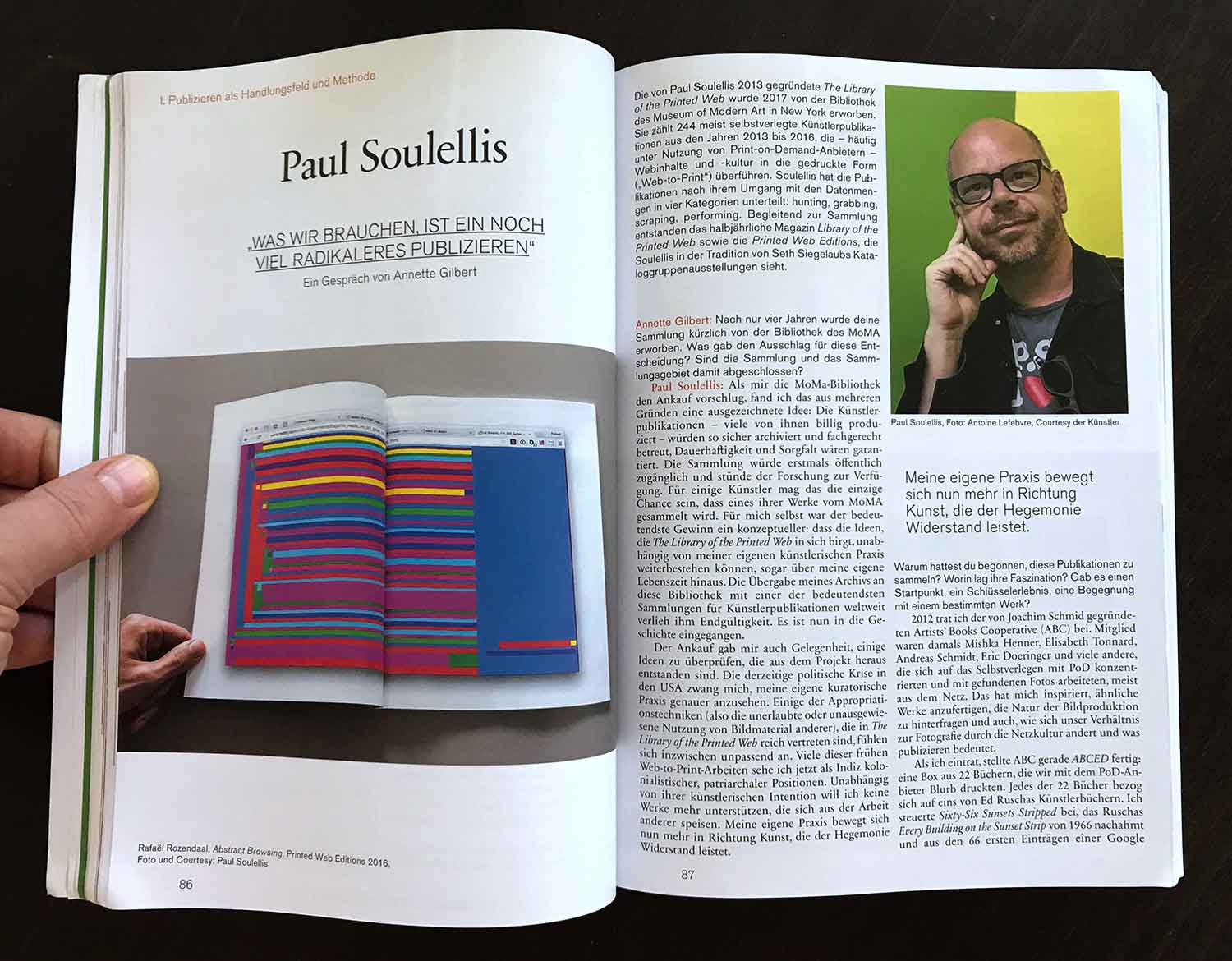 Kunstforum International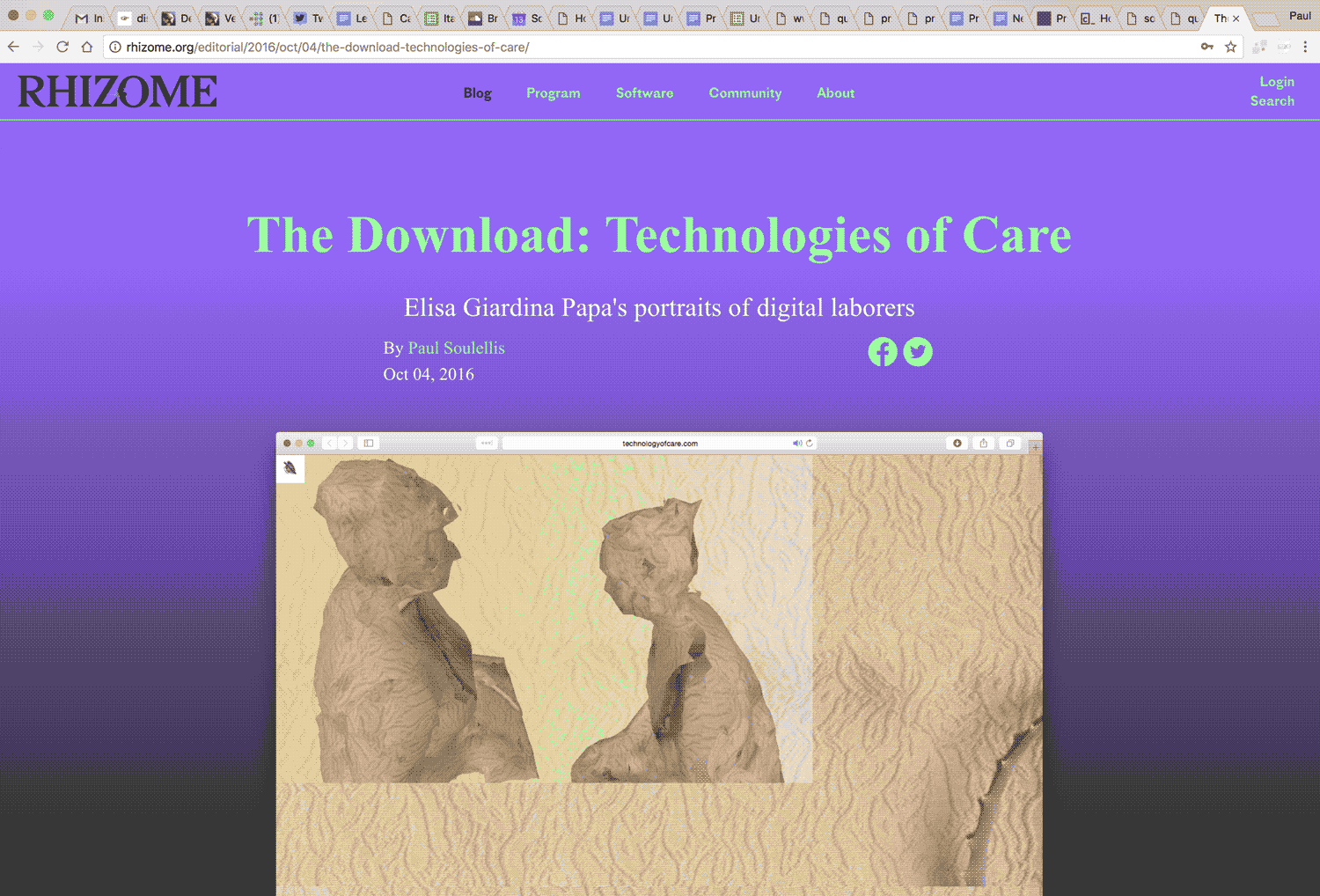 The Download
☡
"Merging with the Network," interview with Eva and Franco Mattes accompanying the presentation of Life Sharing as part of Net Art Anthology, Rhizome, Oct. 2017.

☡
"Occupying Plöger's Library," essay published in exhibition catalogue for Inherited Lies by Wolfgang Plöger, Konrad Fischer Galerie, Düsseldorf, 2017.

☡
"An improvisation," an 8-page work for White Zinfadel magazine, with the John Cage Trust, May 2017.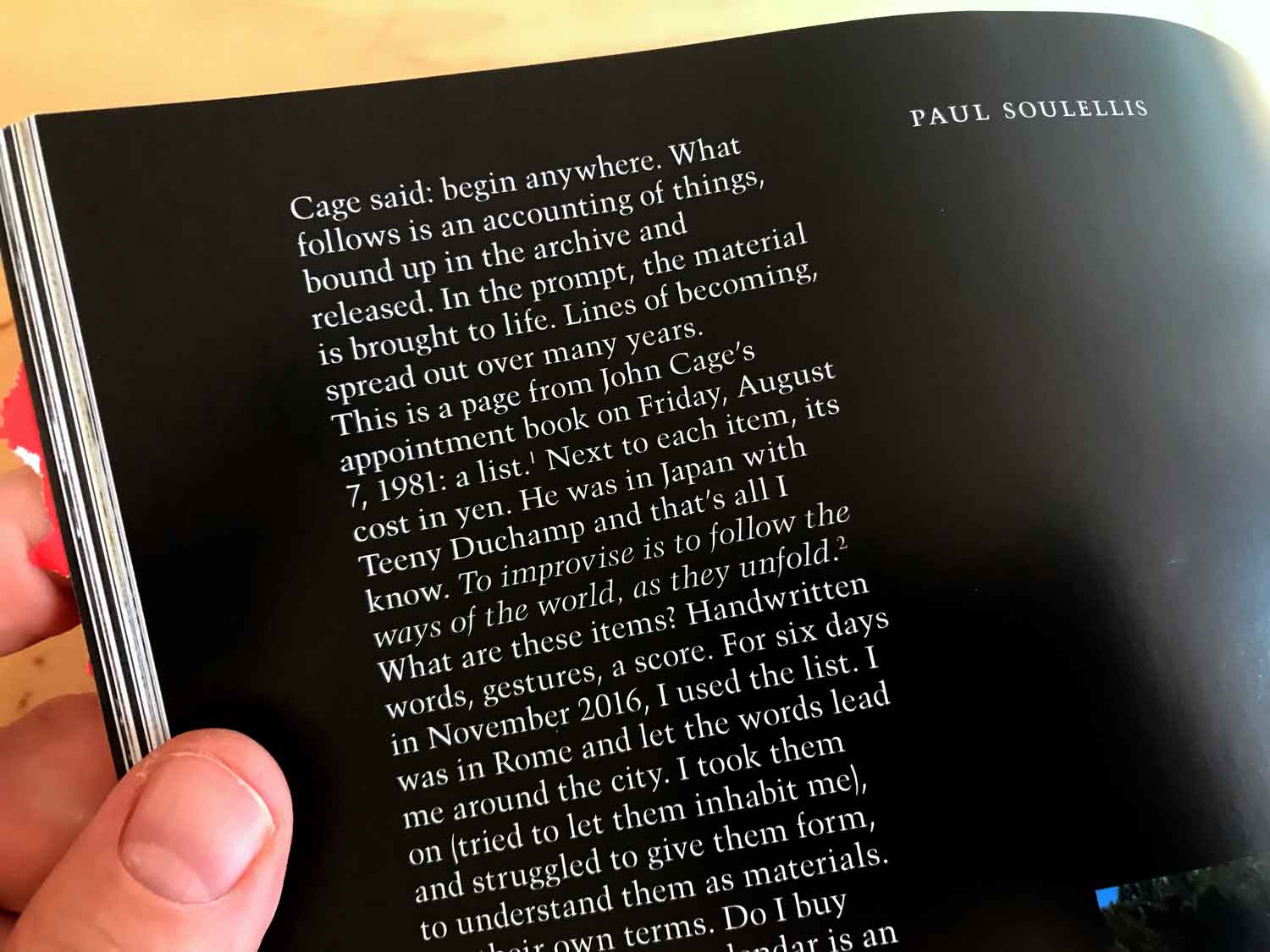 White Zinfandel
☡
"Notes on Feeds" (PDF, text only), talk delivered at Interrupt 4, Brown University, April 28, 2017.

☡
"The Download 6: A Desktop Lamentation," Rhizome, Sept. 2017.
Konrad Fischer Galerie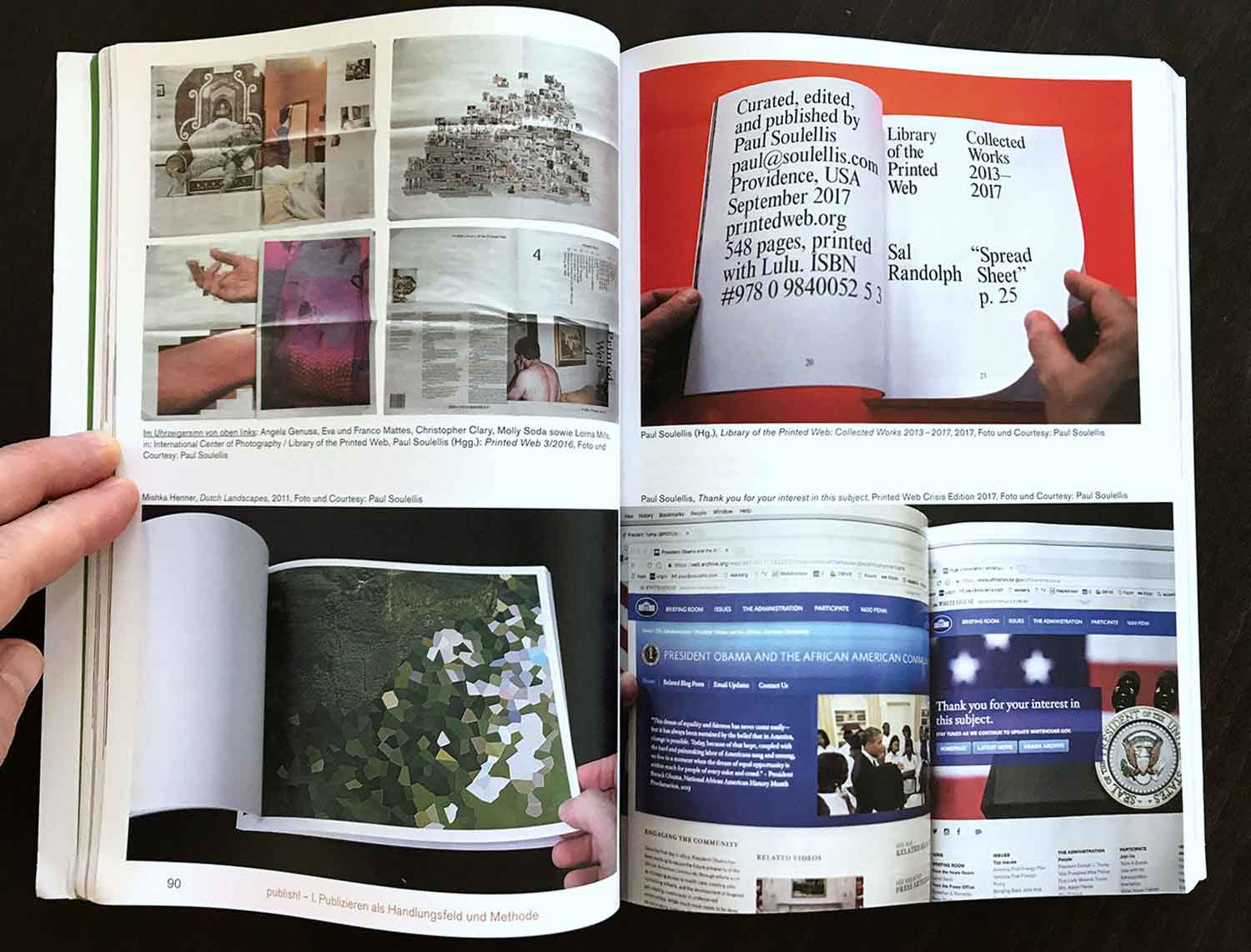 Kunstforum International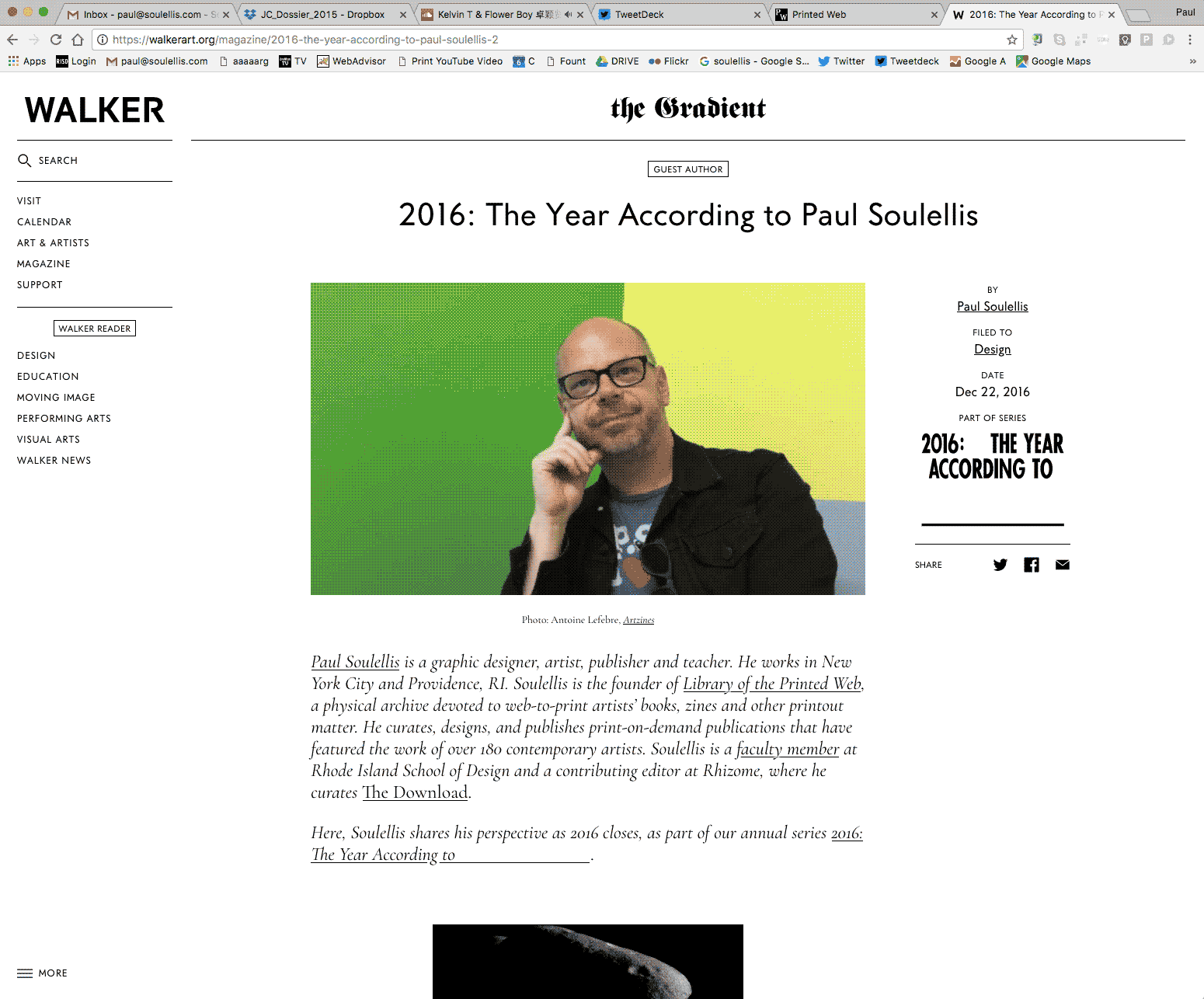 Walker Art Center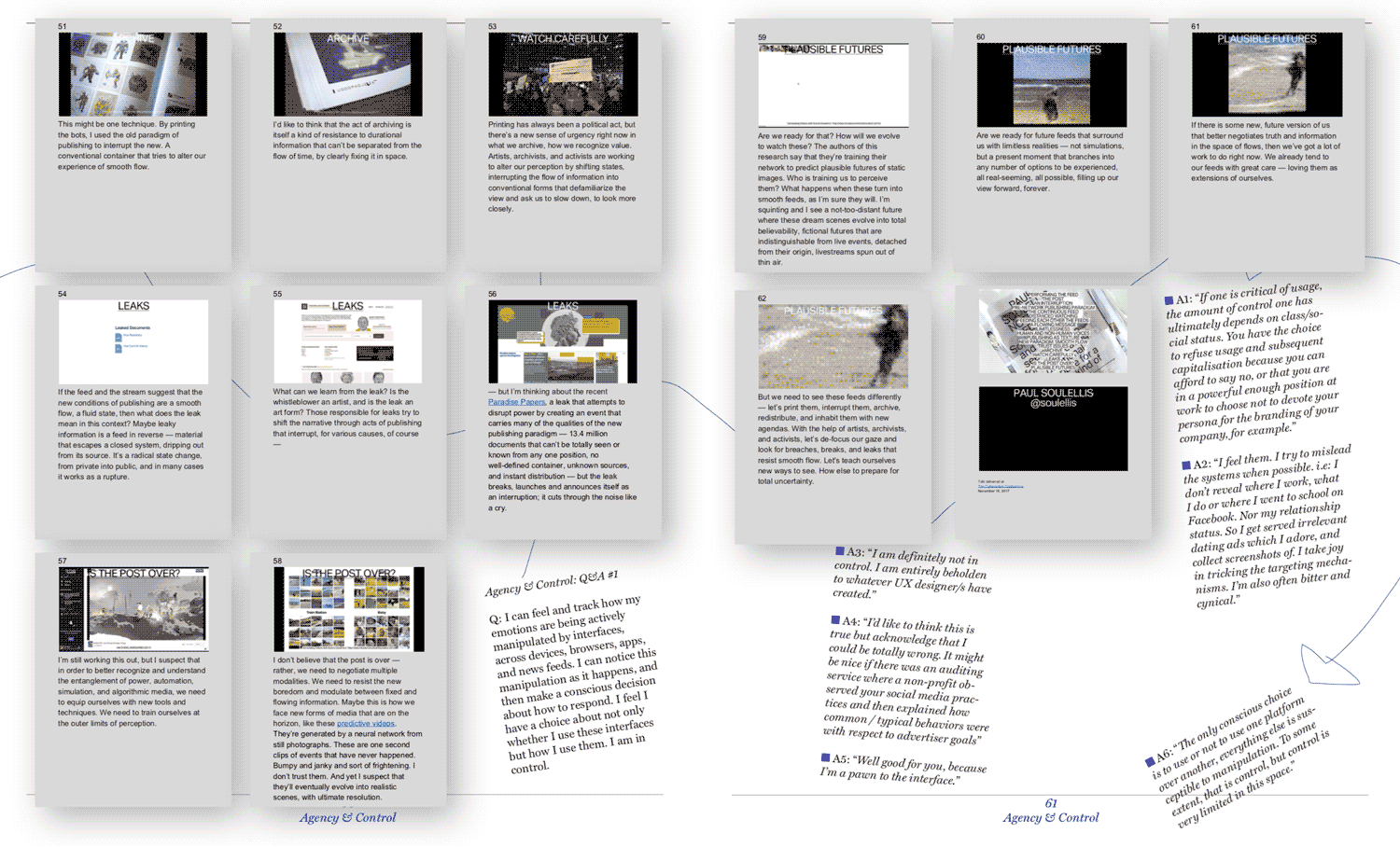 Rhizome Seven On Seven